Established in 2008, Headquarters is located at 1111 Broadway, Oakland, CA, USA. We are constantly improving technology to produce hight-quality digital smart door locks.
With its own factory system and a team of R&D engineers specializing in integrated IoT solutions research to create smart lock products that connect with devices to create a complete Smarthome eco system.
"One Lock App" means uniqueness, with just one app you can control lock & manage users most conveniently & easily: unlock anytime, anywhere or create / delete users live from your's smartphone.
Even more secure, you can view each person's door opening log or receive notifications when someone opens the door.
OneLock wishes to bring users worldwide the best quality products with professional services of us…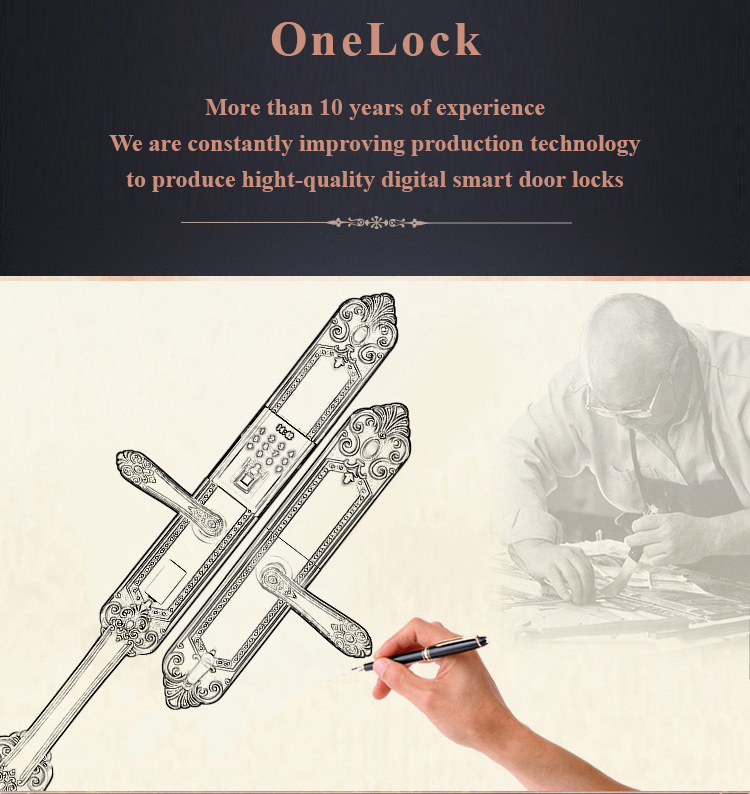 OneLock is one of the few companies that owns all three of the core technologies for smart door locks:
Factory production automatic with the testing system most modern standard quality today
Technology of high security features: biometric fingerprint sensor, anti-theft password virtualization, Smart card used Chip RFID
IoT Platform: With 3 layers of security cloud server system help to protect user data in the safest way
Smart lock management software, App OneLock supports 54 languages to help users open and close doors anywhere, receive messages when anyone opens the door, view the door opening log of each person.